The electronics market
The Electronics activity, the Group's industrial backbone, positions LACROIX as a major player in the design and manufacture of embedded electronic systems and industrial IoT.
Ranked in the world's Top 50 EMS (Electronic Manufacturing Services), LACROIX designs, industrializes and produces electronics for the automotive, industrial, home and building, avionics and defense, and healthcare markets.
Key figures :
Of a $1,500 billion electronics market, 42% is outsourced to EMS companies.
Excluding the 3Cs (Computer, Communication, Consumer), the worldwide EMS market for professional electronics is worth $113 billion.
Of this segment, $64 billion, or 4% of the total electronics assembly market, will be concentrated in 2022 in EMEA and NAFTA, the two areas addressed by LACROIX.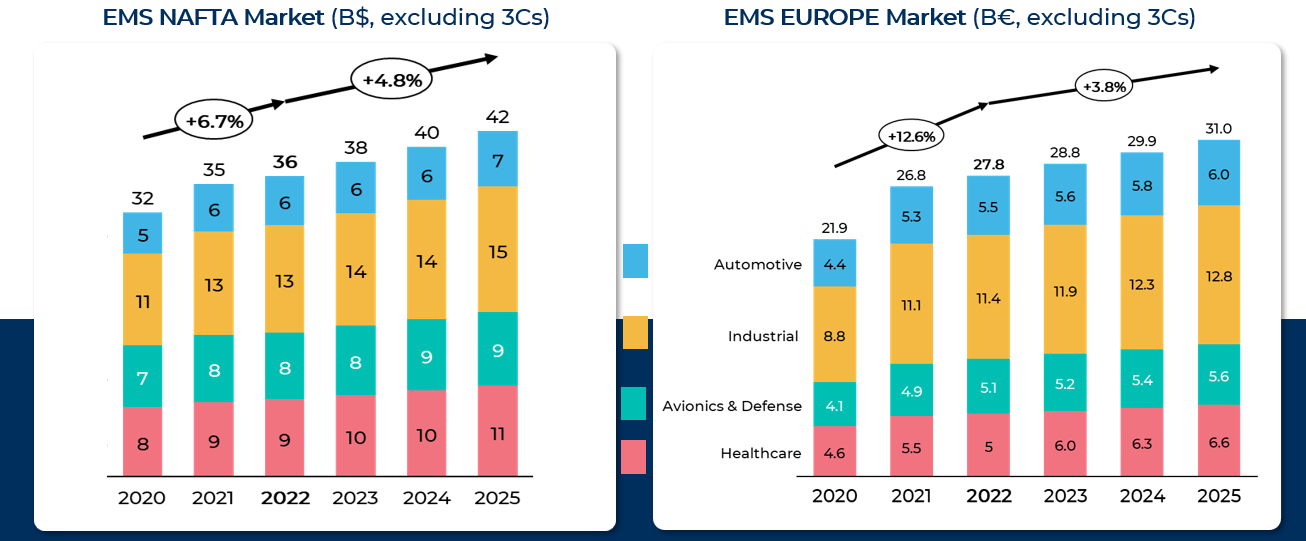 All forecasts are made in constant prices and excludes recent inflation.