Hi Alison, can you describe your educational and career history?
I hold a BTS (technician certificate) in international business, a bachelor's degree in business &marketing and I completed a master's degree in international business development in Montpellier. I graduated in 2015.
While I was a student, I combined my studies and work for 3 years. I was in charge of marketing at IVECO (an industrial vehicle dealership). After that I spent a year in Orlando, Florida where I worked at Walt Disney World. I worked in a restaurant where I managed around ten employees. That was my first experience in the United States and that's what made me want to go back to live there.
What's your job at the LACROIX Group?
I've been working as an International Business Developer VIE since mid-March. I first had an induction period in France. Then on 1 May, I took off for Grand Rapids, Michigan in the United States. There I work in Firstronic locations, our American partner in which LACROIX Electronics took a minority stake last year.
How and why did you apply for this job?
I was really interested in both the United States and in developing French businesses abroad. I had a permanent work contract but I really wanted to go back to the United States, so I made the decision to look for a VIE [international business programme]. It wasn't easy because there aren't that many programmes. I was immediately interested in LACROIX Group because there are 3 activities that offer innovative products. I find that exciting.
What are your daily work duties?
I work for LACROIX City and LACROIX Sofrel.
For LACROIX City, I mainly work for the V2X business unit. The first step since my arrival was to study the market. Now I've moved on to the next step: researching potential partners. We have a meeting and exchange ideas about project that we could carry out together. This has worked well so far and we are opening doors. I'm also monitoring other areas such as signage, traffic and street lighting, but there is still no real desire to develop in these areas.
For LACROIX Sofrel, the approach is different because I carry out a very basic market study. I try to understand how water networks work in the United States. The subject is a complex one because each state works differently. I thus gather as much information as possible, which is very time-consuming.
My areas are exciting and varied, so no two working days are alike for me.
What's your typical working day like?
I go to the Firstronic offices every day. I often have to travel, to meet partners, to attend customer meetings, or to visit exhibitions. For example, I've already been to exhibitions in Las Vegas and Detroit. I also spend a lot of time studying the way that we are going to sell our products in the United States. There's much to do. My areas are exciting and varied, so no two working days are alike for me.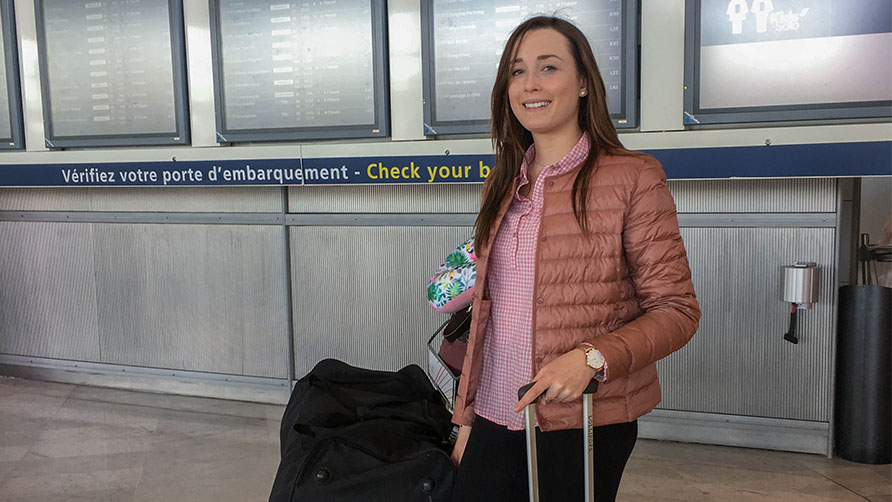 Did you have a good command of English before you left?
I already had a good command of English thanks to my studies. When I was in school, I was taught to write and set out my arguments. Plus, like a lot of people, I perfected my English watching American television series. As a complementing factor, the year I spent in Florida allowed me to improve my English even more.
How were you supported by the LACROIX Group?
Preparing to leave wasn't very easy: there's a lot of paperwork involved, especially for the United States. Plus, I was travelling with 2 cats, which made the task before me even more complicated. My visa and other preparations took quite a bit of time, so we wound up buying my tickets just one week before my departure. I also had to go to the American embassy in Paris, a necessary step to get my visa. All that took up a lot of time. I was lucky to have been supported by the Group who managed everything for me, so everything turned out fine.
I also very well received by the Firstronic employees. I can count on them if I need anything.
Do you feel like you're a part of the Group even if you're far away?
Yes, I feel like I'm a part of the Group because I'm CC'd on lots of e-mails and my managers follow up with me a lot. We also exchange messages regularly. Moreover, the teams at Firstronic treat me really well. They ask me lots of questions which makes for some interesting exchanges.
But the certain thing is that I'm alone here. There are no other Group employees with me and the time difference makes things seem farther away. But I was prepared. I was the one that wanted all of this, and I don't miss France.
Where are you staying in Michigan?
In terms of accommodation, I sorted it out on my own. Grand Rapids is the second-largest city in the state of Michigan. Ideally, I wanted to find a place that was close to my workplace. Even though I was 10 minutes away from work, the routes weren't suitable for pedestrians and there weren't that many public transport options available. I had to buy a car and get my driver's licence again here. But again, I was prepared so I knew how to organise things.
I was also incredibly lucky, because just before I left France, my grandmother went to a wedding and met people who lived in Grand Rapids. I stayed with them for the first few weeks and they helped me find a flat. They're great people and it was very comforting to have them.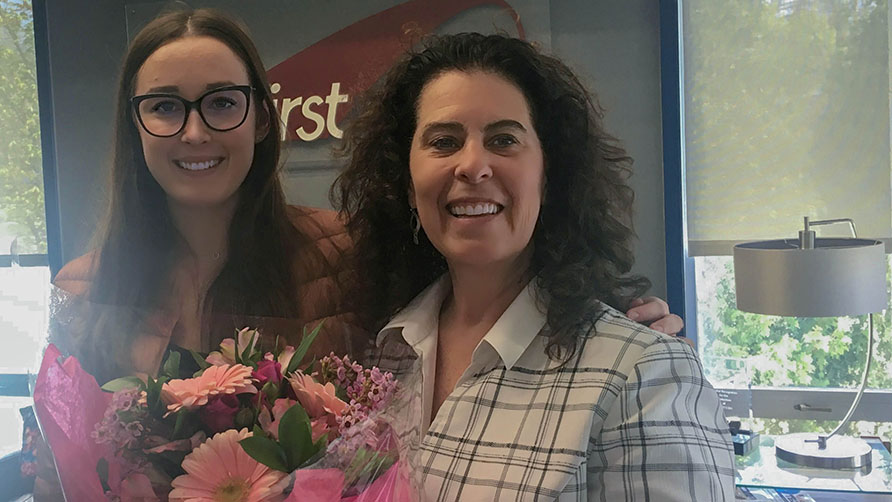 You have to be independent and self-sufficient because living by yourself on the other side of the world is quite an adventure.
What do you feel are the essential qualities for being a part of an international business programme?
You have to be independent and self-sufficient because living by yourself on the other side of the world is quite an adventure. You also have to be sure about wanting to live abroad, getting out of your comfort zone, adapting and persevering. Once there, you're committed: there's no turning back anymore.
What is it like to live in the United States?
The United States, in two words, boils down to: always more! It's the country of opportunities. The country of the American Dream that everyone has always talked to us about still exists. I love my life here. The people are very nice and always upbeat. I have an amazing opportunity to develop a French company here. It's an incredible opportunity!
Would you recommend this experience to other people?
Yes, I'd recommend this to others. First, because participating in an international business programme is one of the best ways to live abroad, especially in the United States where it's really hard to get a visa. Then, because you gain a lot from the experience and learn loads, too. Experiences abroad generally make you expand your horizons. Generally speaking, these experiences make you grow up and mature. It helps you open up to others and is a continuous challenge. You come out on the other side grown up, which means it can only be an enriching experience.
The bottom line?
I have to thank the Group and specifically Léa Dumérin for all of their efforts to carry out this international business programme. It's awesome and I'm very lucky.