LACROIX Sofrel is now even closer to its customers
Smart environment becomes a critical theme in Asia. After having invested for a couple of years in ASIA and set up several strong partnerships in various countries and served many customers in the region (Thailand, Vietnam, Indonesia, Malaysia, the Philippines, Cambodia, Singapore, China…). "Time has come to get closer to our partners and customers. We aim at providing various kinds of services such as, but not limited to, pre-sales recommendations, trainings, day-to-day technical support" stated Eric Woo.
A team already available in Singapore
For two years, Eric Woo has been in charge of the Asian business development, after a strong experience at SIEMENS. As our business will pick up, we will step by step make our local team grow. "As this stage we already have a technical service department ready to serve our customers and clients."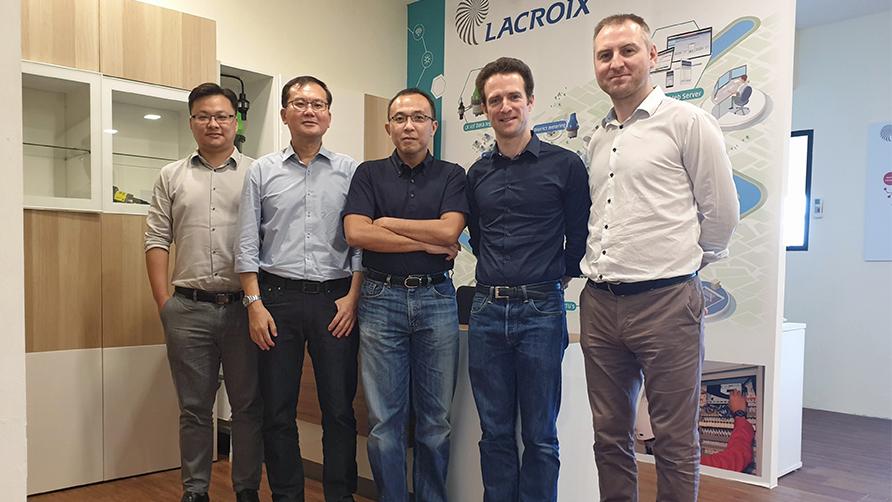 Yuan Dai, Eric Woo, Agus U Wibowo, Guillaume Macaigne, Christophe Magniez
Eric says: "Our customers highly appreciate the support provided by our French office, but as the demand and the number of projects is substantially growing in Asia, having a team based in Singapore was somehow becoming a must. Decision taken by LACROIX to open up a subsidiary in Singapore will for sure be perceived by our partners and customers as a strong will to invest in the long run".