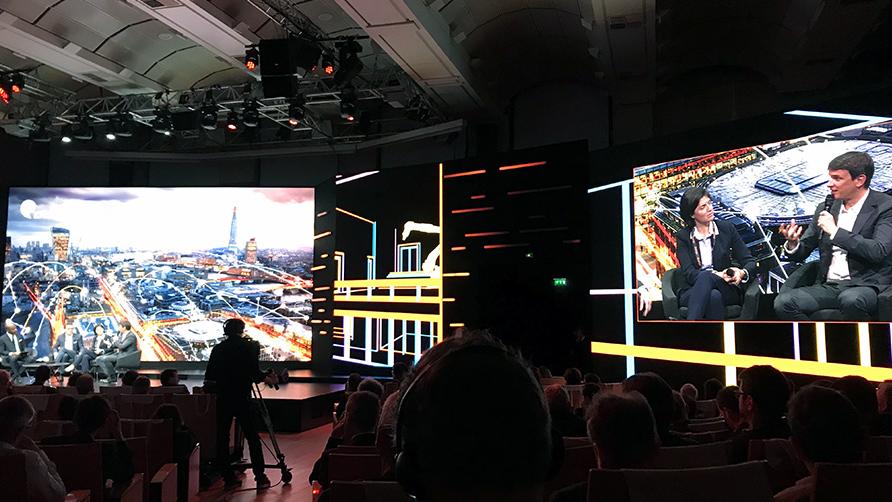 What are the challenges of 5G?
5G is an evolution of mobile cellular networks, which are compatible with, and complementary to, previous generations. It will bring various improvements that will allow for new uses (speed, scalability, security, reliability, coverage, capacity, deployment flexibility).
Originally, 4G was conceived principally for use with smartphones. It was then adapted, for example with the standard LTE-M, for other uses such as the Internet of Things but it was not natively "programmed" for this. Beyond improving output, 5G was conceived from the beginning for a wide range of applications such as the Internet of Things, connected factories, real-time collaborative virtual reality, connected and autonomous vehicles etc.
Thus, for the most part, it will favour the digital transformation of economic sectors.
For a technological equipment supplier like us, 5G initiates a radical change. We see it as a strategic transformation lever for all our activities, whose common denominator is connectivity between objects and interoperability.
How are we going to experiment with 5G at LACROIX Group?
We are positioning ourselves with cutting-edge technologies, which lead us to carry out tests on 5G usage with Orange. The following tests will be carried out at LACROIX Electronics' French production site:
• Redundancy of networks in order to secure them: we will test the contribution of "ambient connectivity" for Future Industry applications. Through its qualities (output, low latency, coverage, security, etc.), this network should enable us to process images intensively, and more quickly, at all stages of the production chain, in order to ensure quality and traceability of production.
• AGV – Automated Guided Vehicle: we will study an initial application representative of the specificities of 5G, potentially combining LACROIX City equipment. It will be a question of testing the use of AGVs and other autonomous vehicles in mobility, in order to optimise productivity and competitiveness in the production chain.
• Eco-responsible site: we will study a representative application of the universal character of the 5G network, to connect different device types with LACROIX Sofrel. It will be a case of testing the connection with existing equipment in order to measure the electrical consumption with 5G connectivity, and therefore understand the technical-economic and environmental issues.
These studies in preparation for experimentation are the early stages of Symbiose, our electronic factory of the future project. "With a connected and responsible human factory, Symbiose is a flag bearing project for France. 5G is a key element of this", says Vincent Bedouin, President & Chief Executive Officer of LACROIX Group.
If the project feasibility study that is currently underway is validated, the factory should be completed in 2021.
Sources : Orange / LACROIX Group