We make progress through innovation, provided it is geared towards serving society.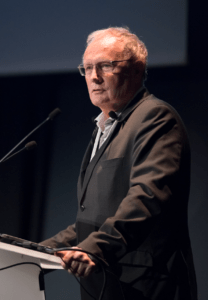 Marc Giget enriches innovation – a neutral concept – by defining it as the multidimensional integration of the "best state of knowledge in a field that contributes positively to society", or more trivially, as "when we transform Megahertz into happiness". This process, focused on improving the material and moral condition of man, nevertheless aims to fit into a present with a more complex reality.
Never has a society had so many technologies available yet been so sceptical about them.
Aware of a worrying state of affairs where people are increasingly challenging the contribution of new technologies, Marc Giget affirms the need to rehabilitate the concept of progress, and by extension, to promote life-long innovation. The challenge is therefore to place people at the heart of technological progress and expertise so that innovation benefits everyone, and above all, is everyone's business. This vision is inherent in the work of the Club de Paris and the Paris 1 Panthéon-Sorbonne University, one of whose shared ambitions is to reward innovative teams around the world with the Innovation Team Best Practices award.
In terms of innovation, LACROIX Group is a model for other mid-caps.
"LACROIX Lab, the LACROIX Group Innovation Lab, has shown itself to be fully attuned to the spirit of the Innovation Team Best Practices, whose three key pillars are: awareness of a rapidly changing world and the emergence of new challenges, confidence-building enabled by a set of skills linked to a solid network, and initiative-taking as a springboard for innovation and the humane development of companies," explains Marc Giget. And indeed, for him, the LACROIX Lab represents "exactly what we want to promote by targeting autonomous teams, a living part of the company, that carries its identity and can rely on powerful R&D with an ecosystem and partners". Thus the LACROIX Group innovation division demonstrates its contribution to building a connected and responsible world, geared towards serving society.