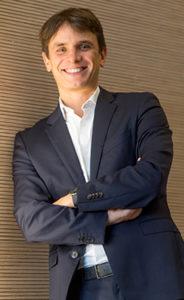 A few months before the end of 2020, it's time to take stock of our AMBITION2020 plan which was launched in 2016.
We didn't get the results we expected because of COVID, even though we were in line with the ambitious objective set at the beginning of the plan. I'm confident that we'll get back on track in no time.
Beyond financial figures, I am very proud of the progress made by LACROIX Group since 2016. Our goal was to transform the company in 3 complementary and inseparable areas: innovation, digitisation and the freeing up of energy.
To illustrate this, we would like to share a series of newsletters with you. This way we can all take a look at the scale of our transformation and the new breeze blowing through the LACROIX Group, its business sectors and its sites, in line with our values of boldness, openness, commitment and team spirit. Respect!
Let's keep it up, the future is full of potential!
Vincent Bedouin
CEO of LACROIX Group