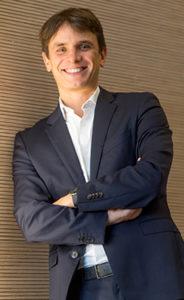 We cannot be innovative and offer solutions tailored to our customers without adopting a global approach that is fundamentally digital and agile on a daily basis. Since the outset of our 2020 plan, the challenge has therefore been to launch an in-depth transformation of our tools – and our teams in charge of disseminating and using these tools – as well as our culture at a deeper level… leaving no one behind and supporting everyone, with the objective of being a leading company in terms of our daily digital practice.
Why? Because collective intelligence and problem solving are hugely significant when the collective can effectively share the right information, accelerating decision-making and action at all levels.
Finally, team motivation is greatly boosted by not wasting energy on tasks with no added value due to obsolete processes and tools.
After innovation, digitalisation is therefore the second pillar of our AMBITION 2020 transformation plan.
Vincent Bedouin
CEO of LACROIX Group