Fabrice Redouté, Customer Experience Export Team Manager at LACROIX Environment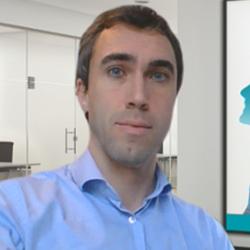 I joined LACROIX Sofrel 12 years ago as a student trainee. Now I work as a manager on the customer experience export team. My responsibilities have changed a lot over time! Originally exposed to the French market as a Technical Sales Representative, I started working on international-facing projects in 2016, and last June I took up my current position.
To aid me in this latest development, I decided to take the Certificate training programme provided by the IPPEI, in order to equip myself with the tools needed to manage a team on a daily basis. The 14 days of training, at a rate of one or two days per month, provided us with theoretical concepts (human resources, management, finance, etc.) with an emphasis on applying what we learned and time for sharing between employees. There were 13 of us in the course, coming from varying backgrounds, roles and experience levels, which was exciting. Seeing each other regularly has created a solid group spirit. I also learned more about the LACROIX Group's other activities since the courses were alternately held at the LACROIX Environment, LACROIX City and LACROIX Electronics locations.
Thanks to the training programme, I gained exposure to the realities of being a manager before starting my new job and equipped myself with a toolbox of versatile skills that now helps me with the various challenges that I face.
In addition, the bonds that we created in the classroom have helped break down barriers and facilitate daily exchanges between business units.
Virginie Ham, Customer Journey Manager at LACROIX City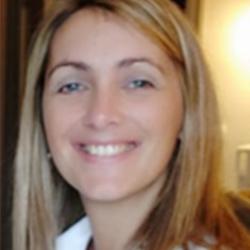 After working two years as a sales administration manager, two weeks ago I joined the customer journey team. Prior to this change of position, I had heard about the available VISA Manager training course, and I put in my application in order to benefit from it. Above all, I wanted to meet Group employees with whom I had little or no opportunity to interact on a daily basis.
It is important for me to be able to share my challenges as a manager; it became apparent very quickly that we managers face the same ones!
The training programme, in partnership with Audencia, lasted approximately 6 months, 2 days per month on site in a class of twelve. Beyond the excellence of the training itself, made possible by highly competent teachers, I was able to broaden my scope of action as a manager: the courses went above and beyond the "traditional" knowledge usually transmitted to managers, such as how to lead a meeting. We were trained on all the company's business lines: marketing, innovation, finance, etc. As a manager, it is important to be knowledgeable in all these areas.
The fact that the Group is moving towards more modern, participatory management is a very good sign for the future: I see real synergies between the business lines and local support for managers who are rising in confidence.
Andrzej Mrozik, General Manager LACROIX Electronics in Kwidzyn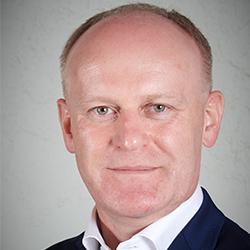 Last January, I received a diploma from LACROIX Corporate MBA, awarded by Audencia, alongside 11 other managers from the LACROIX Group. I joined LACROIX Electronics in 2017 as a General Manager in Kwidzyn, Poland. Having recently joined the Group, I wanted to develop an comprehensive understanding of its activities, in particular LACROIX City and LACROIX Environment. I originally obtained a degree in mechanical engineering, and in 2002, I completed my first MBA in international trade in the United States. But the business world is changing rapidly, and the examples explored only a few years ago are now outdated!
The LACROIX Corporate MBA was an opportunity for me to receive up-to-date training, which enabled me to expand my scope of knowledge by studying recent business cases while also giving me a more modern vision of management.
Talking to my classmates, who came from the 3 different business lines, helped me both to develop my network and to have a better overarching view of the Group. As part of the group work, our class focused on three very concrete issues that allowed us to think about the big picture at LACROIX Group. These issues were how to become a "Great Place to Work", how to achieve internationalisation and how to create synergies within a business unit. My group worked on the first topic, which resonated with me in particular: well-being at work. The quality of our relationships with others and a sense of belonging seem to me to be fundamental issues. These issues are particularly important at a site such as Kwidzyn, which has nearly 2,000 employees! Finally, the testimonials we received from professional experts in leadership and coaching have been very helpful for managing the Polish teams on a daily basis.