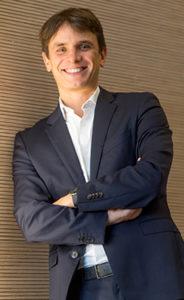 For this third newsletter dedicated to our AMBITION 2020 strategic plan, we have chosen to share our experience in human capital, the third pillar of our transformation after innovation and digitalisation.
No strategic plan can succeed without bringing the teams on board! When each employee finds his or her place and contributes to the transformation dynamic, individual energies are unleashed that benefit the collective and enable innovative, creative and daring projects to flourish.
We have done a lot in the last four years, but I think objectively that this is probably the area where the most work remains. Let's keep at it for the next 5 years!
Happy reading,
Vincent Bedouin
President & CEO of LACROIX Group